Founded in 2019, Prad Pte Ltd is a full service event management company in a various number of areas such as cultural events, conferences, exhibitions, corporate events, award events and much more. We strive to be the most reliable and creative event Management Company. We make sure you get the best of service at the most cost effective rate.
Event Planning Is What We Do.
Transforming Ordinary To Extraordinary.
Corporate Workshop
The Power of Law of Attraction
Cultural Events
International Singing & Dance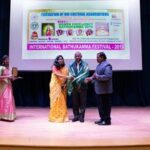 Award Event
Women Excellency Awards